Learn
The advanced search features packed into SEOBrowse
SEOBrowse is a tool made to conduct accurate international SERP analysis. But what exactly can SEOBrowse do for you? This overview shows what features make SEOBrowse a must-have tool for every search professionals.
Every results page is a trustworthy snapshot.
Google like a pro
SEOBrowse is a browser build around keyword research. Every search query is clean, proxied through a geo-specific VPN, and runs in a clean browser session giving you trustworthy accurate search results. This matches with what the majority of users see and what automatic rank checkers (ahrefs, semrush, moz) report. Every search has easy access to your specific city, state, country, language and device.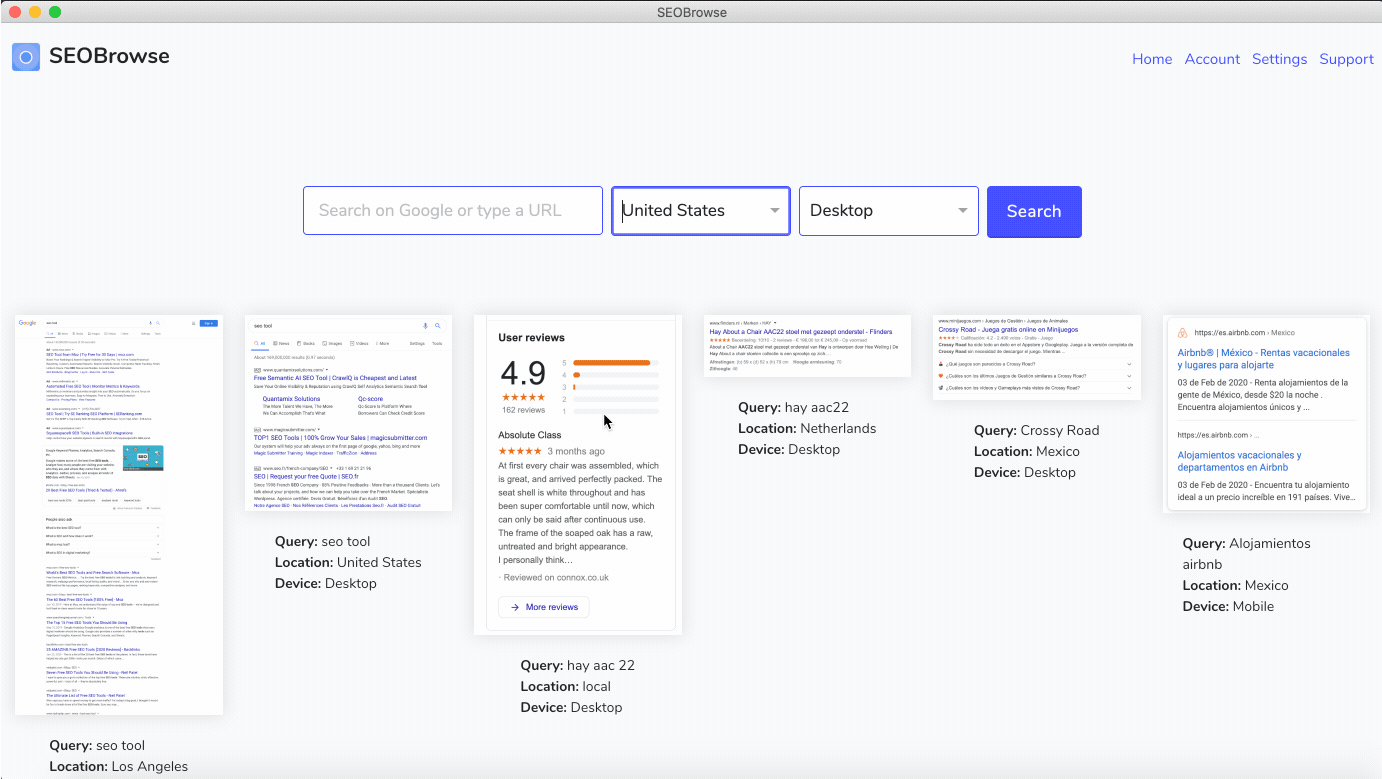 Toggle between devices, language and country
Google search results fluctuates significantly between desktop and mobile. So we made toggling between devices easy and fast. Also specific devices like Android, iPhone or iPad are available as options.
To expose accurate search results for any language, city or country, we proxy all searches through a local VPN, set up the right language parameters giving you a accurate local search experience.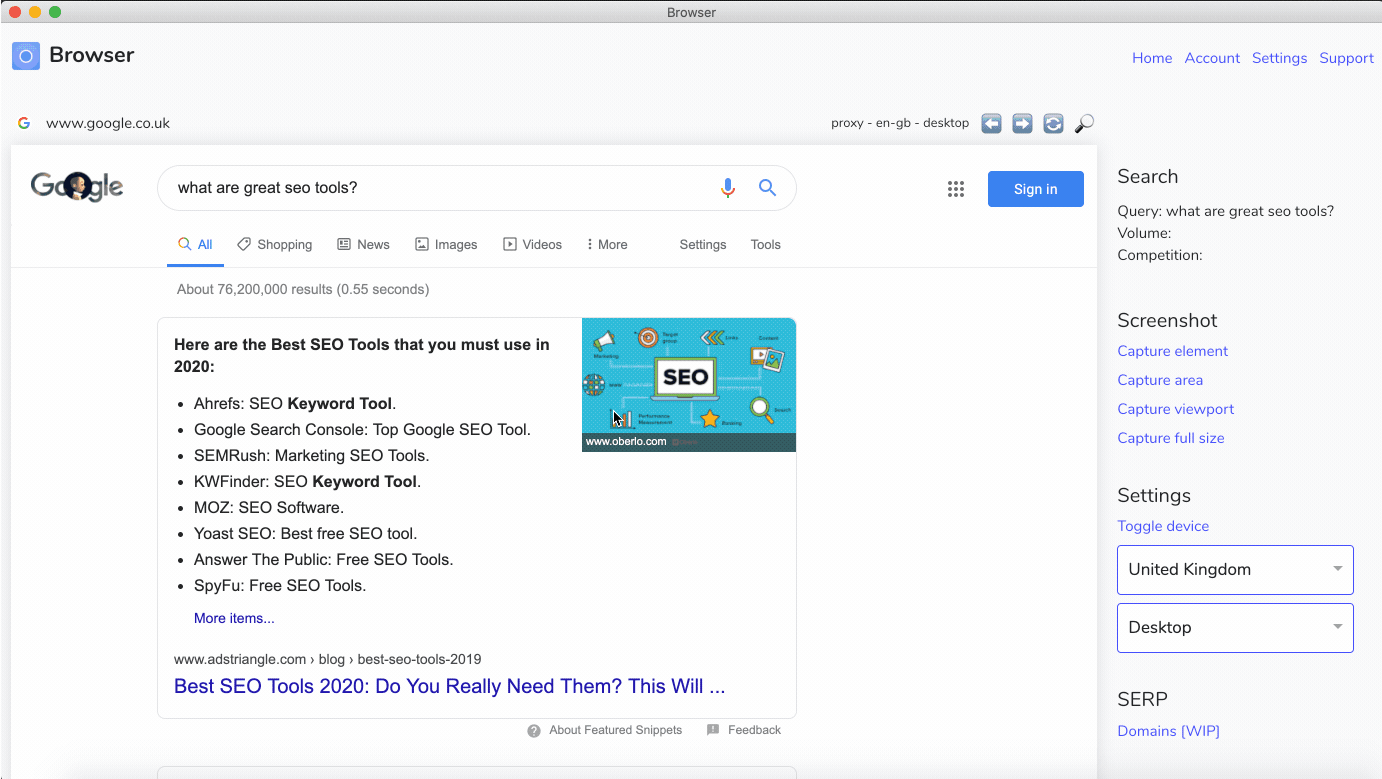 Every screenshot has added context.
Advanced screenshotting with context
Report on what you see by screenshotting not only your viewport, but also the option to free draw, specific elements or the whole page. Every screenshot is then auto-saved, and tagged with session details (search query, country, date, time and device) for future reference.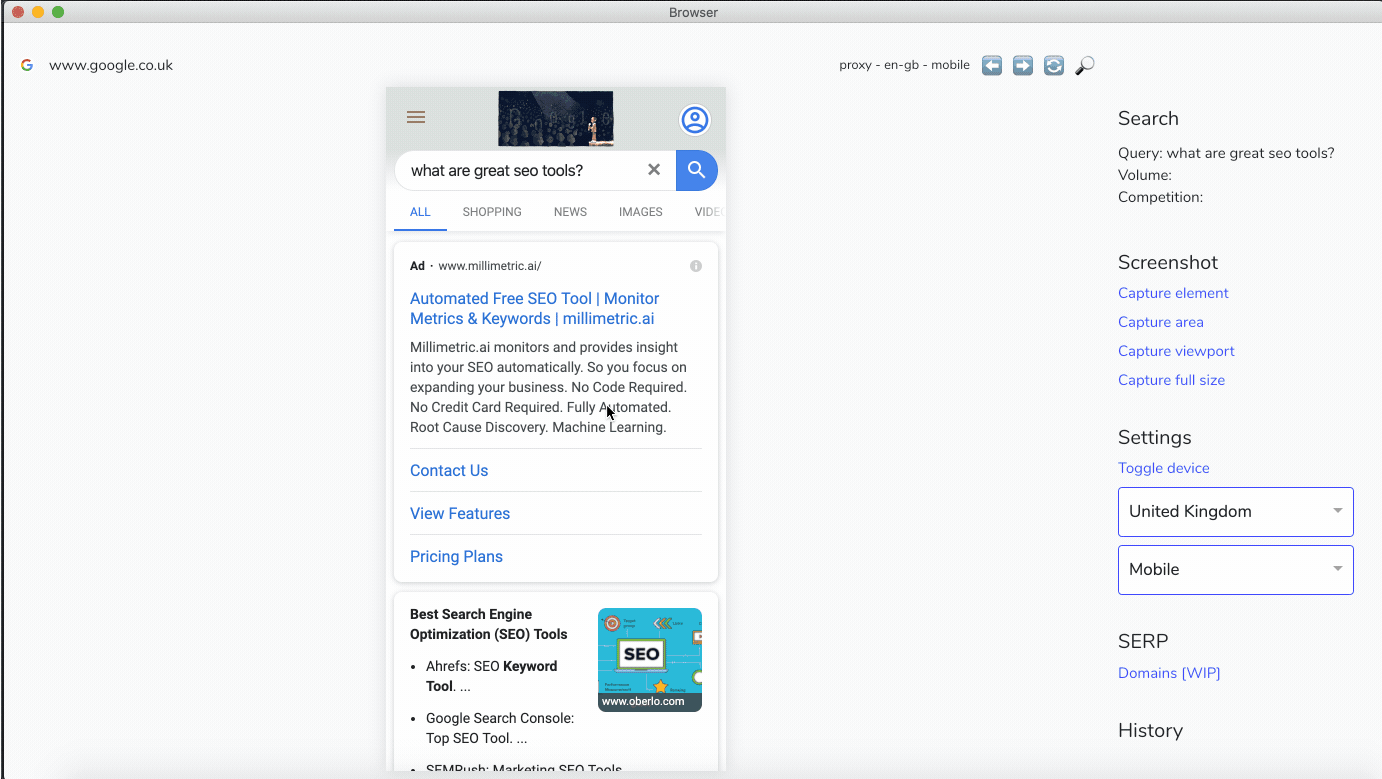 Report & Share
Report your findings with your team with meaningful screenshots by sharing as image, public link, tweet or even print. Every image has context so your team knows what they see.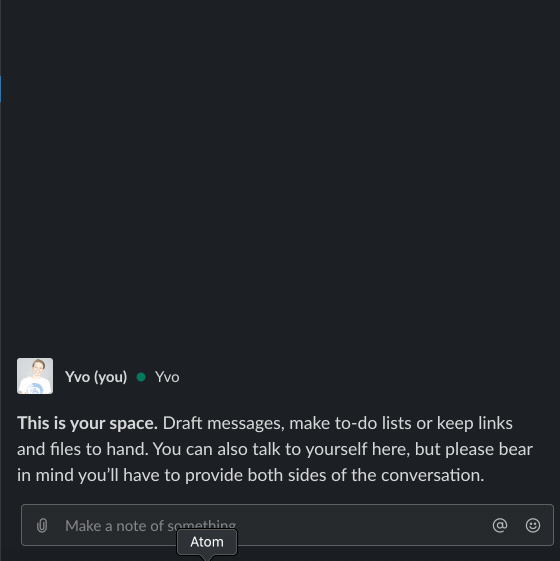 Easy for tracking SEO progress.
Check again
All your latest screenshots are available from the start screen. Best of all: instantly replicate that search query in a live session with our Live Search. Also the search form supports autocomplete, based on previous searches.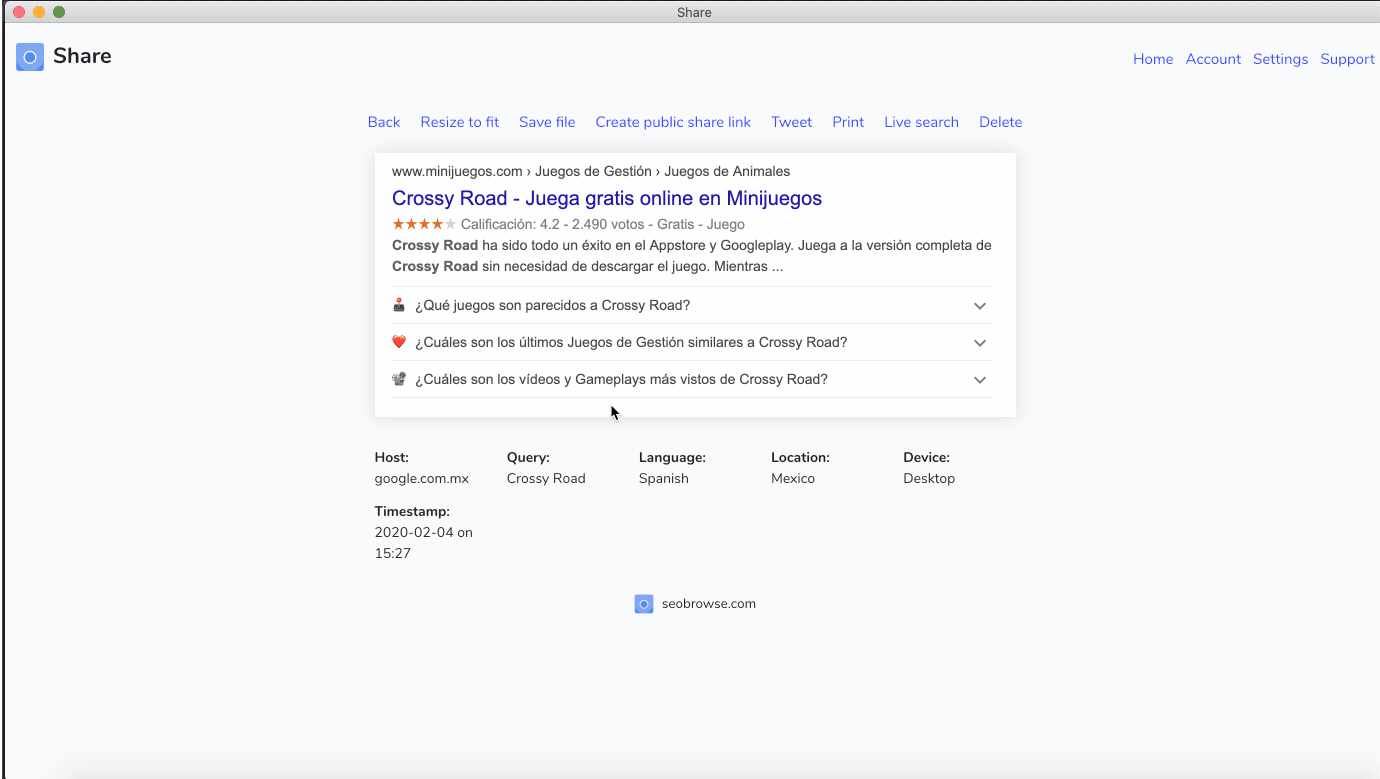 What changed?
During your keyword research you can quickly refer to the previous screenshot. Compare them, and report on what changed.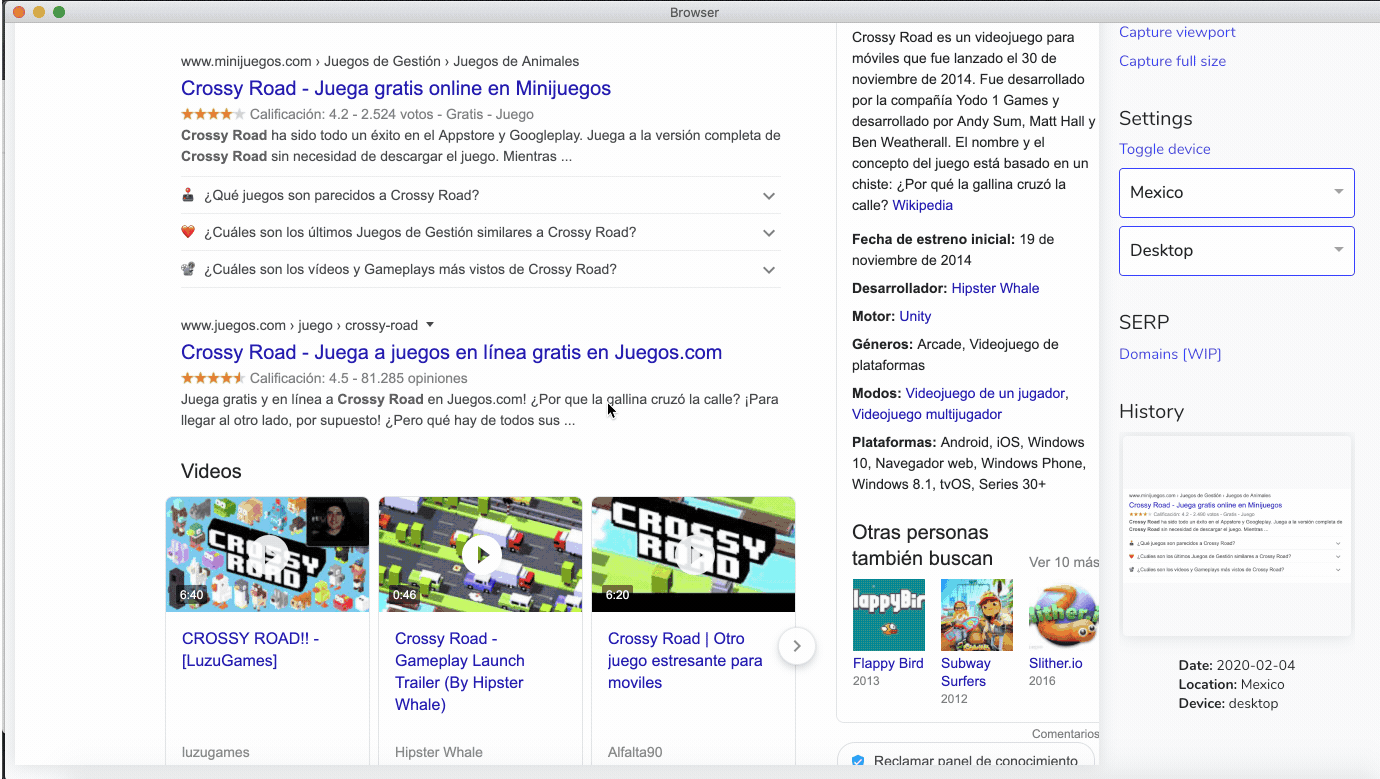 Search made for search professionals
A true browser
All this activity happens all within a Chrome-based browser. Every search is fully interactive. Every link works. No weird quirks that only happen for you.
Not only Google
We support not only Google research. We also support Youtube, Bing, DuckDuckGo, Baidu and Yandex as default search engines.
What's next
Sneak peak
Next to these main features, we offer many more to make your life as a search professional easier. Think of quick keyword volume estimates and deep links to ahrefs, CrUX, WMT, and the Structured Data tool. Upcoming work is done on supporting your favorite Chrome plugins 😱 and managing multiple projects.
Want to read more on why you should visually check on your keyword positions? Read this article I wrote recently, or else sign-up and download SEOBrowse below.